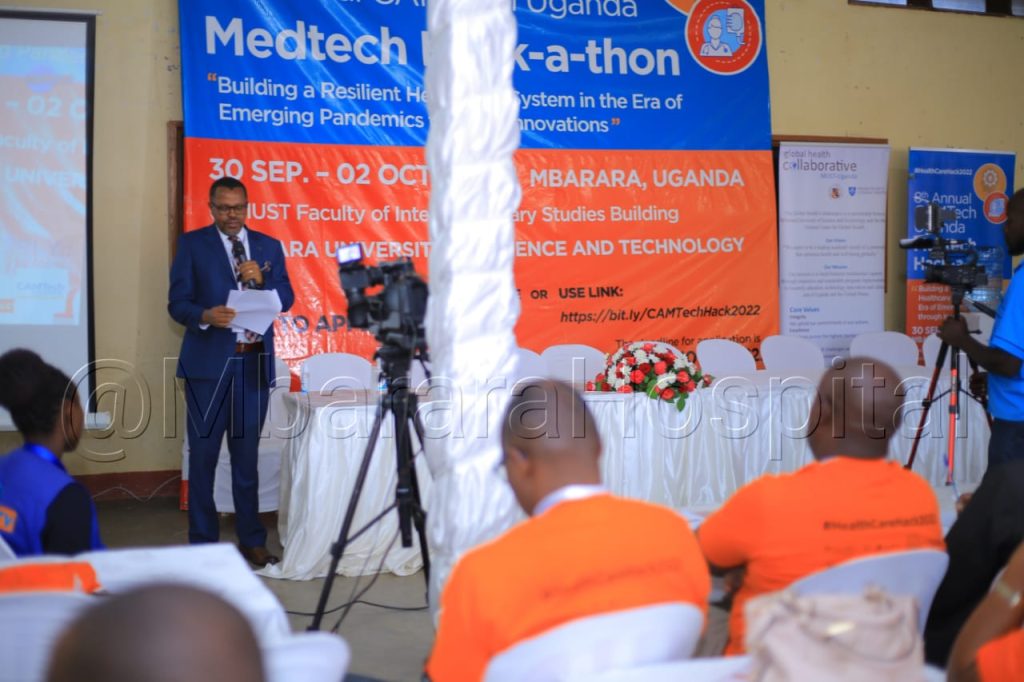 By Halson Kagure
The permanent secretary of the Ministry of Health Dr Diana Atwine has called upon researchers to venture into innovations that are tailored to address people centered problems.
The Permanent Secretary sent her message through the Mbarara Referral Hospital Director Dr Celestine Barigye who represented her at the recent concluded 8th annual CAMTech Uganda that occured at Mbarara University of Science and Technology.
According to Dr Atwine, without innovative approaches deployed by the Ministry of Health it would be difficult to respond to the ever emerging and re-emerging health problem.
Overtime, Uganda, a low developing nation has shocked many in handling epidemics such as Yellow Fever and Crimean-Congo Hemorrhagic Fever and pandemics with the latest being Covid-19.
"These diseases outbreaks have been managed by bringing all experienced technical officers from all sectors with Development and Implementing Partners through a strengthened health care force", Dr Diana Atwine.
Amidst hardships, the Ministry of Health has time and again employed what could be termed as interdisciplinary approach by bringing together different partners to respond to emerging crisis.
A case in point, at the peak of Covid-19 when Oxygen had become a scarce resource innovators developed 'Bulamu Ventilator' a low cost Ventilator to solve insufficient levels in the country.
Dr Diana further called upon innovators to use such platforms to come up with solutions to local problems.
Dr Celestine Barigye, the Mbarara Referral Hospital Director challenged innovators to look into the phenomenon of environmental degradation which has been the Country's out cry.
Dr Barigye noted that the hospital has been at the forefront of supporting innovations through research.
Dr Data Santorino the Country director of CAMTech Uganda said that there's a thin or no line between innovation and health adding they they always follow up innovators and encourage them not to stop at the annual exhibition.
This year's theme which sits on "Building a resilient Healthcare System in the Era of Emerging pandemics through innovator" attracted different innovators from different disciplines to rack their brains and come up with realistic solutions to societal problems.