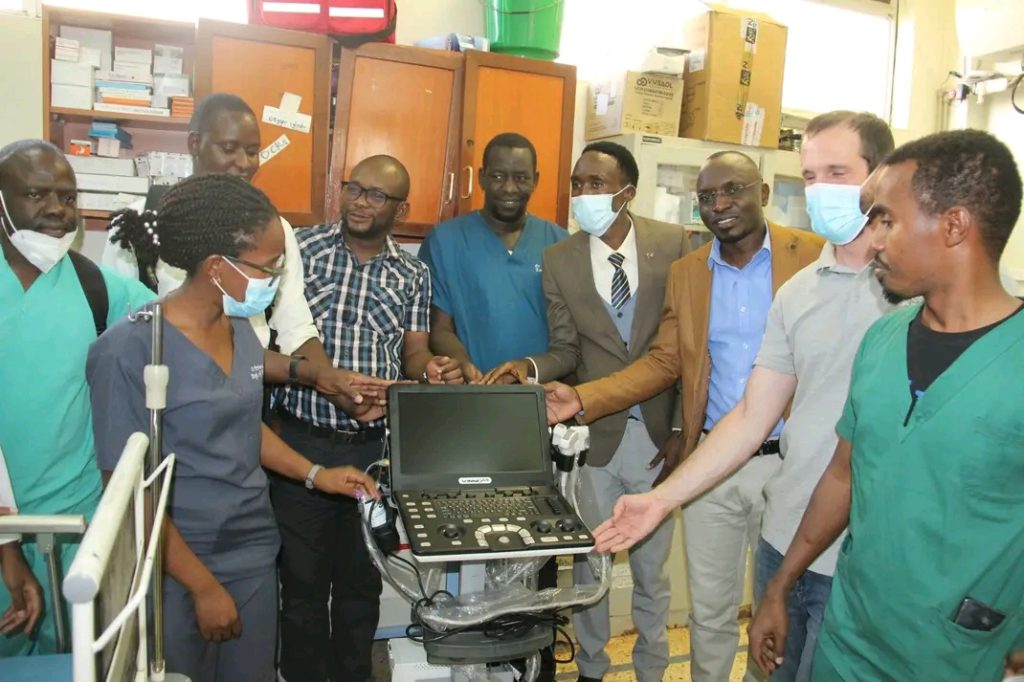 Mbarara referral hospital has secured an ultrasound sound scan as a donation from seed global health.
The machine which is estimated at about 70m according to Allan Nsubuga one of the officials from the above non governmental organization was received by Halson Kagure, the hospital public relations officer who represented the director Dr Celestine Barigye.

In his remarks, Kagure commended the donor adding that the machine is an addition to some which they already have in the hospital.
Kagure added that "This will address instances where patients tend to overwhelm the available machines or some missing out on proper diagnosis though we have been giving best to our patients".
Previously, Dr Celestine Barigye the hospital director had earlier told journalists that equipping the hospital with enough diagnostic machines would ease the ways of carrying out tests from samples.

To Dr. Barigye such equipment is critical in health care set-up adding that without them the entire ecosystem risks stalling.
Fortunately, Mbarara RRH already has a couple of such machines.
For starters, ultrasound scan plays an important role to diagnose different parts of body, monitor unborn born babies, gives direction to surgeons on how to go about operation among others.
Meanwhile,Dr Suzan Nabbadde Ndidde, commissioner in charge of laboratory at the ministry of health has appealed to Mbarara regional referral management to compile the list of equipment needed in new laboratories.
Dr. Suzan was leading a team to assess the status of multi billion laboratories at same hospital set to be opened early June.
Dr. Celestine Barigye the Mbarara referral hospital director commended government move to revamp the facility which he says has already started making enormous progress in areas of dispensing quality health services.
There are possibilities that Mbarara referral hospital might soon attain a national referral status given growing areas of specialized services currently offered compared to counterparts.