and Joan Aine
Mrs. Hellen Wambooka is a resident of Buremba Cell, Rwemigina Parish in Mbarara City Western Uganda.
She was abandoned by her husband at the onset of her fifth pregnancy with no stable source of income to take care of her children.
"In 2004, I parted ways with my husband while I was three months pregnant. I went through a lot as I moved from one office to another looking for justice but all in vain." Mrs. Wambooka recalls.
Although Mrs. Wambooka was serving as a village chairperson with her office being the first reception center of gender-based violence cases, she was left in a dilemma.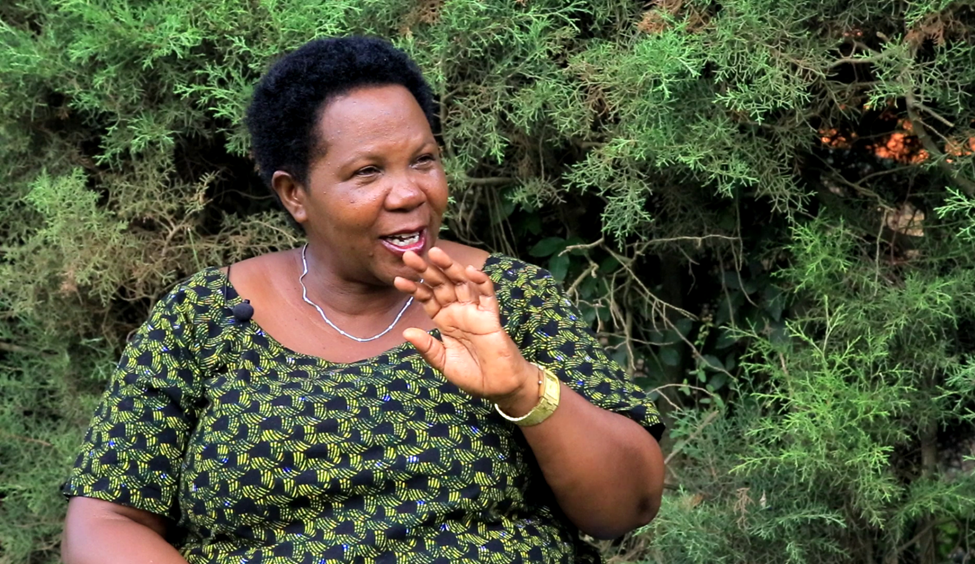 Mrs. Wambooka believes that community mediation such as this conducted by the hospital staff in her parish is one of the practical measures to address GBV cases.
Domestic violence survivors would come to report similar cases to her office but she failed to intervene since she was also a victim suffering in silence.
She got fed up with her situation that kept her wondering what next.
Her last attempt was MIFUMI, a local organization currently supported by USAID Mbarara Regional Referral Hospital Strengthening Activity. Here, a ray of hope shone upon her situation.
"I was welcomed and given psycho-social support which I believe made me refocus. I later ventured into piggery and brick-laying, I was able to provide all basic necessities to my children", she says.
Wambooka, now the voice for gender-based violence survivors in Ankole was later elected chairperson of GBV Survivors Association.
She championed formation of a drama group made up of fellow survivors which performs skits and local songs about GBV at different functions.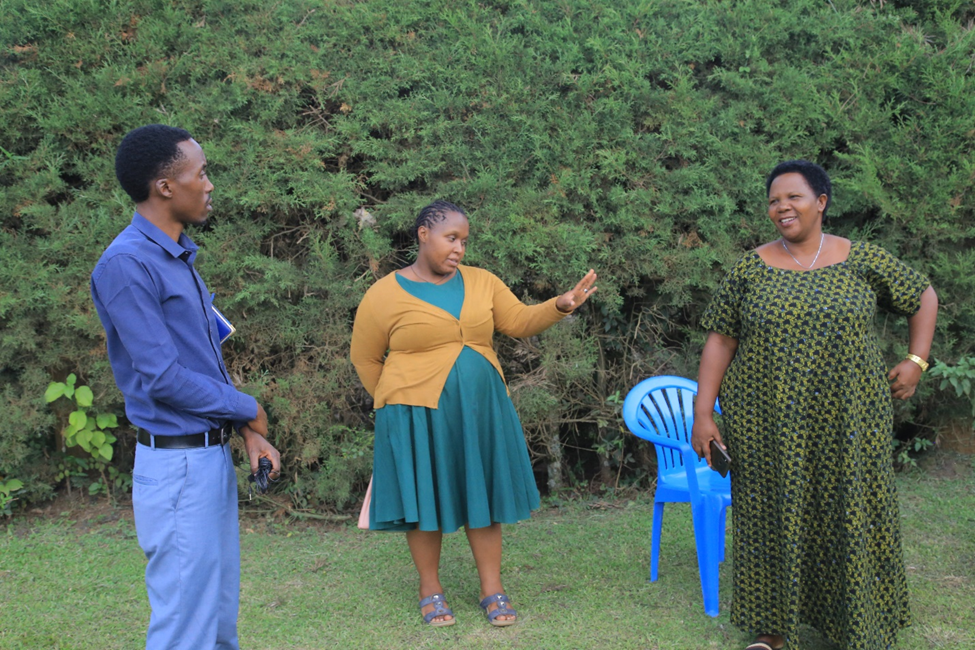 Mrs. Allen Wambooka [right] sharing her story with Mbarara Regional Referral Hospital Staff. She was among those trained on how to mediate GBV cases.
She has been dubbed "GBV ambassador" and victims or survivors find it easy to approach her for help.
Averagely, on a weekly basis Mrs. Wambooka refers six clients to various institutions including the hospital for medical and psychosocial support.
One of her latest referrals is Shalon Asiimwe, 42, resident of Kakoba division in Mbarara city. She is married to Johnbosco not his real name and the couple has three children.
Asiimwe, an enrolled nurse, has had a frustrating spell with the husband over parental responsibilities.
She says for a long time; the husband had declined to pay school fees for the children claiming that the wife was also working and needed to share responsibilities.
"He was using his money for his personal things and I was the one left to pay school fees. I started acquiring loans to cater for school fees and accumulated debt", she narrates.
Upon realizing that she was on the verge of losing some of the property due to unpaid loans, she attempted to file for a divorce.  
Ms. Shalon Asimwe, a gender-based violence survivor taking stock of medicines in her drug shop which she had temporarily closed.
"At MIFUMI where I was referred to, I was able to get the help I needed to reconcile with my husband", she says.
According to Asiimwe, she is currently being supported by the husband to boost her drug shop which had closed.
Her neighbor Peace Katusiime shares a similar story.
Last year, she had misunderstandings with the husband over family responsibilities. The husband chose to end their marriage and left her without any help. The couple had lived together for close to twenty years prior to the sudden breakup.
"When I reached the hospital, I was welcomed by two women whom I later established to be social workers. They listened to me with empathy and counselled me." she says.
Katusiime expressed happiness that she was able to reunite with the father of her children after he was counseled.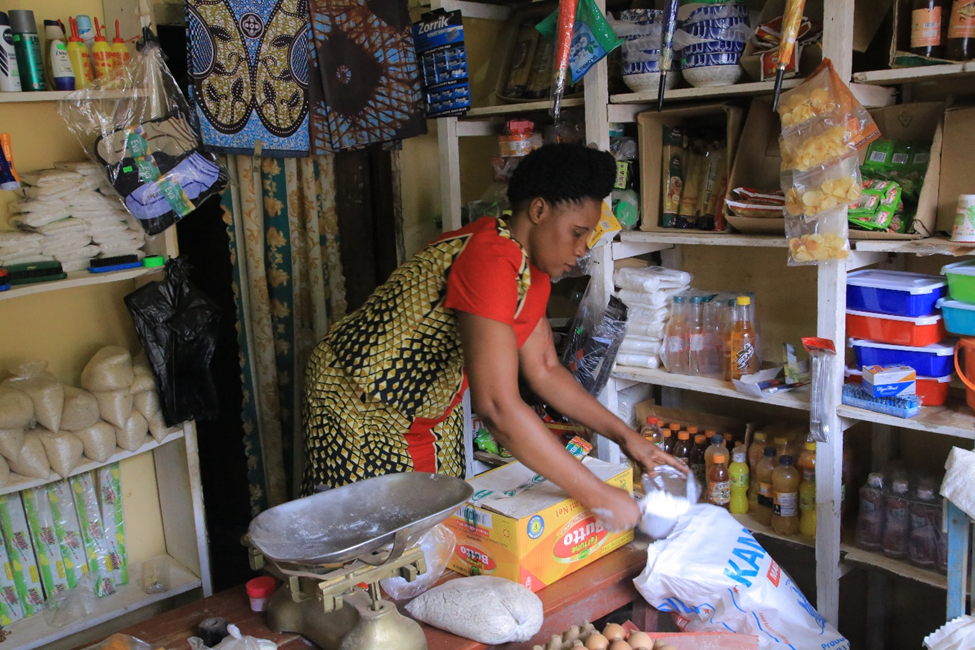 Peace Katusiime reoccupied her retail shop after she and the husband attended a marital therapy. The husband now supports her and the business is growing.
These women who have come out to share their stories are out of many experiencing gender-based violence.
On a quarterly basis, Mbarara Regional Referral Hospital (MRRH) records over 700 GBV cases from its catchment area comprises of twelve districts and one city.
The Hospital GBV unit reports that over 65% of cases are settled through mediation, another Alternative Dispute Resolution (ADR).
Mediation tool aims at striking equal bargaining power between the conflicting couples and has served a purpose in settling violence at MRRH.
Upon reception, gender-based violence survivors are assessed and attended to in accordance with their sexual, financial, social and emotional needs.
"For the case of those who are raped we link them to a section that offers HIV services within the hospital," Mrs. Joan Aine, Medical Social Worker Mbarara Regional Referral Hospital.
Further, Aine says that they have been supported by USAID Mbarara Regional Referral Hospital Strengthening Activity to boost gender-based violence campaign through mass media and community mobilization.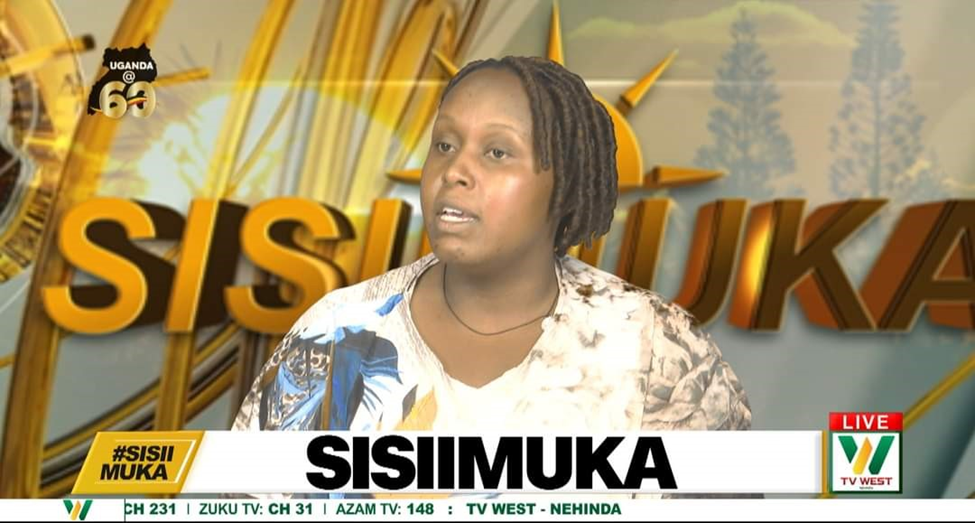 Mbarara Regional Referral Hospital's Joan Aine articulating issues on gender-based violence during a live talk show on TV West. [Courtesy photo]
"We coordinate with district and city authorities in charge of family and children affairs, Police and other local NGOs. These refer survivors for quick medical intervention", Mrs. Aine.
The hospital has been working closely the territorial police (Rwizi Region Police) through Children and Family Protection Unit (CFPU) to tackle sexual and gender-based violence.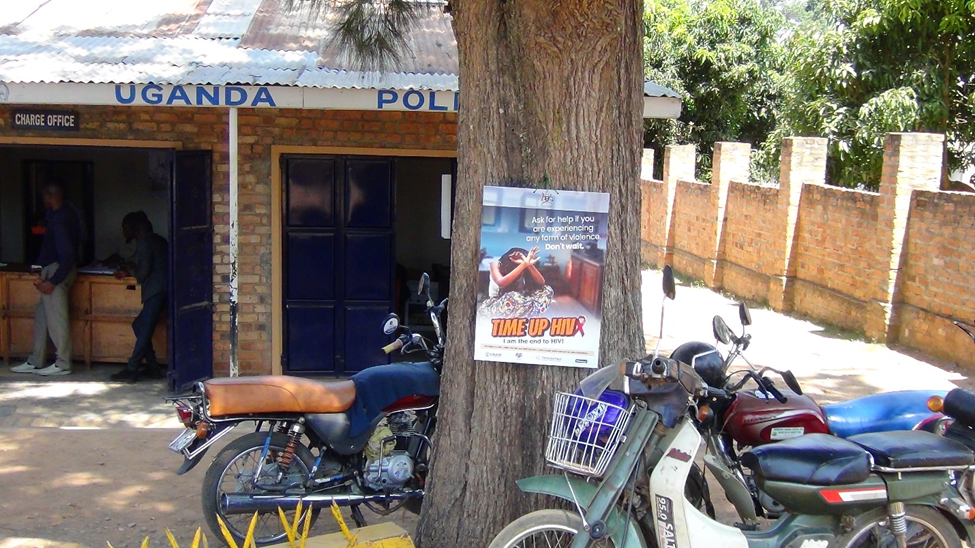 USAID Mbarara Regional Referral Hospital Strengthening Activity supported targeted material dissemination at Mbarara South Division Police Station to raise awareness around GBV.
Assistant Inspector of Police (AIP) Evelyne Muhebwa, the in charge of CFPU at Mbarara South Division Police says the hospital provided them with targeted materials to raise awareness during community policing.
These materials were developed by the Ministry of Health with support from USAID Social and Behavior Change Activity (USAID SBCA).
USAID SBCA further provided technical assistance to MRRH during targeted materials dissemination.
Further, AIP Muhebwa notes that community sensitization plays a role in addressing economic inequality which denies women access to resources and make them vulnerable to all forms of violence.
United Nations acknowledges that gender-based violence is a threat to Sustainable Development Goals (SDGs) as well as Uganda's National Development Plan.
Excerpts from Uganda Bureau of Statistics 2021, indicate that 56% of married women aged 14-49 reported having suffered physical and sexual violence.
Annually, it is estimated that the Government of Uganda spends close to 78 billion shillings on managing the impact of violence against women and girls.  
 Attribution
Dr. Celestine Barigye, Hospital Director, Mbarara Regional Referral Hospital
Dr. Winnie Muyindike, Director ISS Clinic/Consultant Physician, Mbarara Regional Referral Hospital
Dr. Denis Nansera, Consultant Pediatrician, Mbarara Regional Referral Hospital
Dr. Sunday Nighty Atwine, Project Coordinator, USAID Mbarara Regional Referral Hospital Strengthening Activity.
Mrs. Juilet Rukwanzi, Medical Social Worker, Mbarara Regional Referral Hospital