By Albert Ainomugisha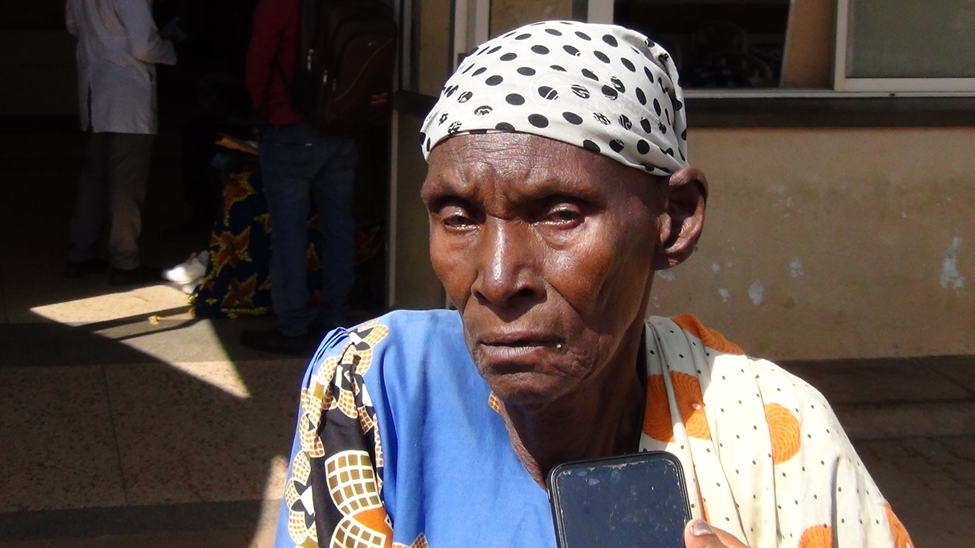 This old woman identified as Margret Turyashemererwa lives by begging in the hospital. She alleges that she was chased by family members. She claims to be coming from Kabale district.
Mbarara Regional Referral Hospital (MRRH) has commenced the process of resettling homeless people to their respective homes. The hospital has been stranded with at least 16 persons who had turned the hospital as their ancestral homes.
Maria Naturinda aged 21, is one of the abandoned persons who has been taken back home by the hospital authorities.
Naturinda is said to have ended up in the hospital as an accident patient. After she was managed by the MRRH health workers she was supposed to go back home.
The hospital administration through Social Work Department had spent some time tracing for the relatives in vain.
However, she was taken by Kkottongnea an organization that focuses on welfare, happiness, education and love for the less unfortunate.
Kkottongnea is a Korean international organization founded by Father John Oh, a Korean devoted priest in 1976.
The organization also has a branch in Kiruhura and according to Alex Mbabazi, the hospital Social Worker; since 2018 taken over 30 homeless people and four children.
Halson Kagure the Public Relations Officer Mbarara Referral Hospital revealed that handing over unclaimed people to well-wishers follows established procedures.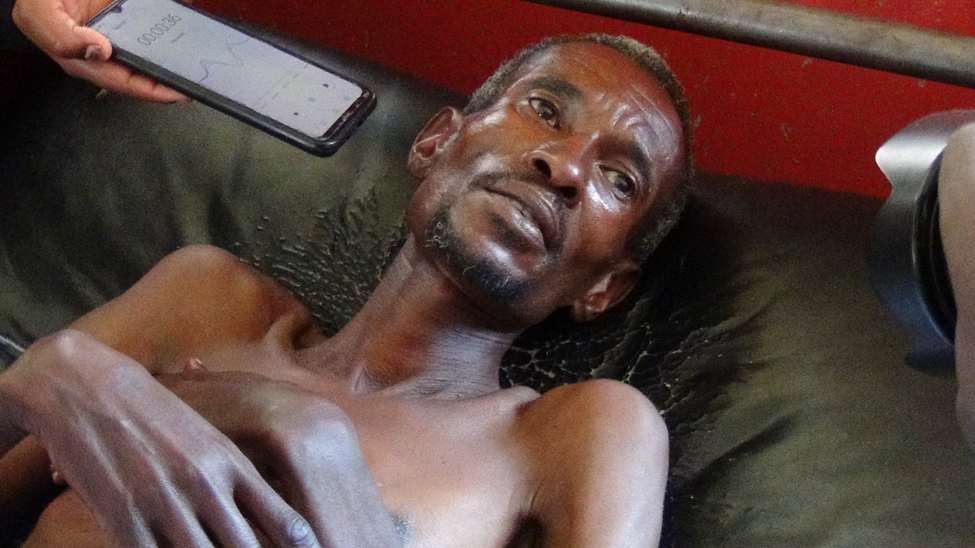 Muhirwa Muhammed was settled by MRRH Social Workers on Thursday [ Photo credit: Albert Ainomugisha]
Another homeless man who was delivered to the relatives yesterday is identified as Muhirwa Muhammed.
A resident of Sheema district western Uganda, Muhirwa is said to have been dumped by own family members under the pretext of land wrangles.
He accused relatives of mistreating him adding that the action of abandoning him in the hospital was brought about by his illness.
He has been staying on the veranda of Community Health Department under the guava tree where he was abandoned with all his belongings such as mattresses, blankets and some few utensils.
Mbabazi says he was handed over to some family members at Mile 2 along Kampala Masaka high way.
A follow up visit to the hospital showed a reduction but fourteen people have not been picked.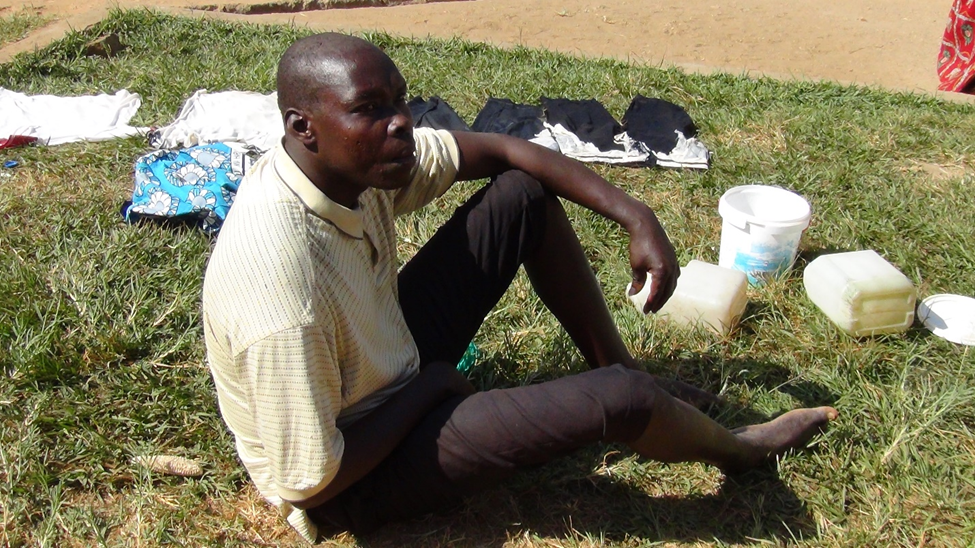 This man above in his 40s has speech difficulties. How he ended up here remains a mystery and authorities are urging those who can identify him to come for him.
The Hospital Public Relations Officer Kagure further told media that the resettlement exercise will go on until the hospital is free from the destitute.
Kagure has also urged the nongovernmental organizations, church, governmental institutions and leaders at various levels to double up efforts in sensitizing communities about human rights.
Ashabe Oliver from Eastern Uganda was allegedly abandoned after the death of her husband. She is still stuck MRRH as homeless.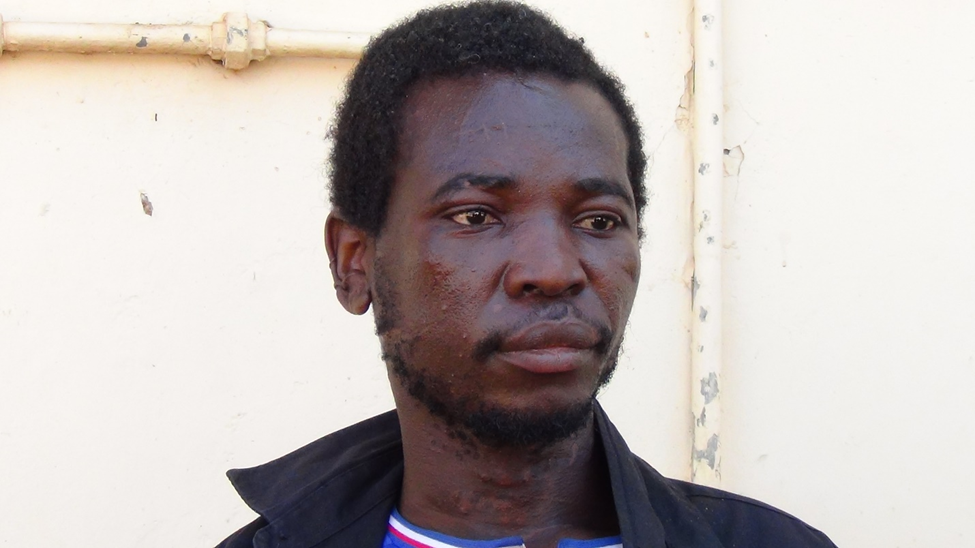 Friday Yosam aka Chairman, a resident of Rwentare village, Kakyera Subcounty in Rakai is still unclaimed.
Damiano Tigomwe allegedly hail from the boarder of Rwanda and Uganda. He was a casual worker in Lyantonde before he was involved in an accident. He was treated and discharged but still at MRRH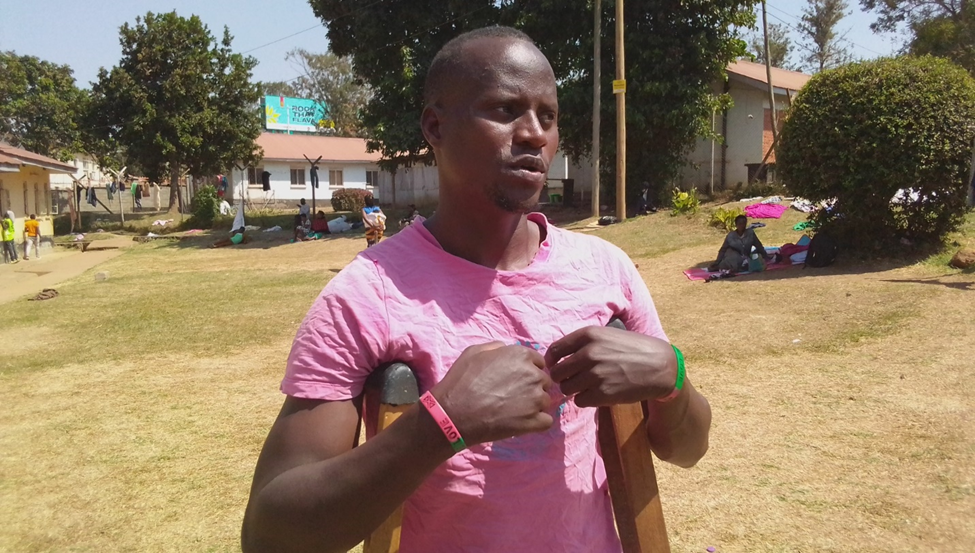 Yona Arinda claims to be a resident of Murari village, Rugarama subcounty in Sheema district has been in the hospital for the past one year. He claims to have been banished by the family on spiritual grounds.
Some homeless people not only pose a security threat but also tiresome to those still on treatment since they need caretakers.
Recently, detectives apprehended one Ronald Ahuriire an escaped prisioner who was on the run for the past three years. He was taken back to Kakiika Prisions where he had been sentenced on counts of theft before he escaped.
The convict was shot at in a robbery attempt in Mbarara city before he was taken to the hospitals Accident and Emergency Ward for proper management.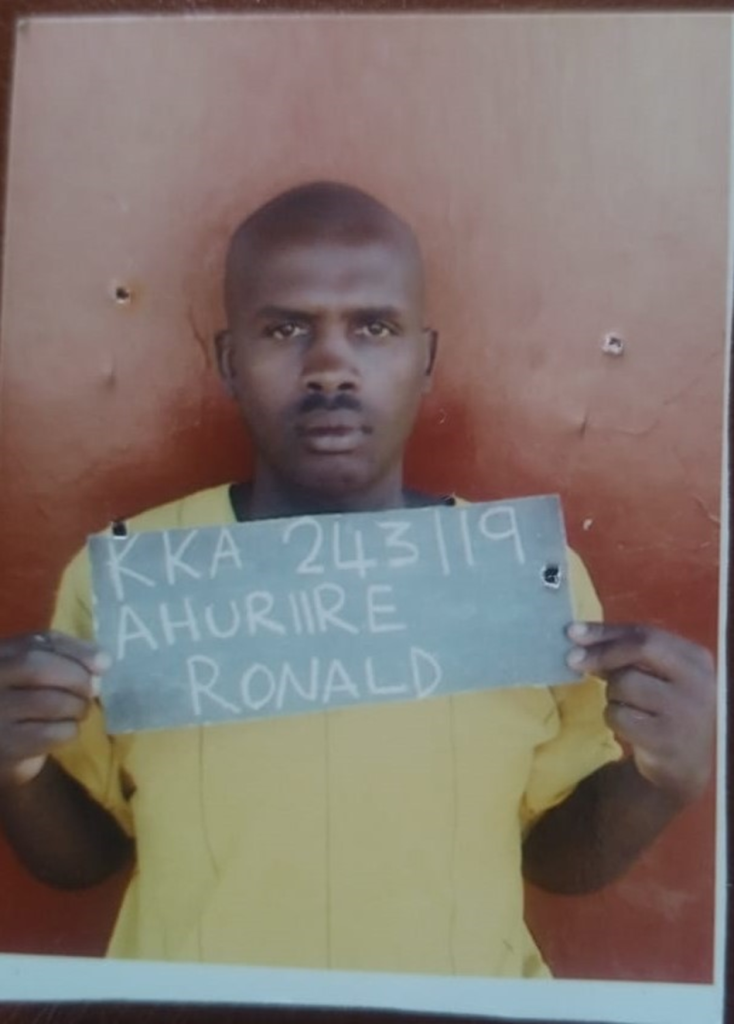 Ronald Ahuriire one of the destitute recently arrested by detectives following the hospital's efforts. He was taken back to prison to serve his sentence and answer fresh charges.
Even after he was managed and discharged, Kagure said he had stuck around just like any other destitute till the administration profiled them and published them in anticipation of attracting the attention of the relatives. Little did they know that he was a prison breaker.
The hospital may encounter hurdles in burial arrangements in times of death of a person whose relatives' whereabouts are unknown.
Apparently, the hospital is stranded with about fourteen people who either came in as patients, treated and discharged or deliberately abandoned by own relatives.
We appeal to individual(s) with complaints of missing person to contact the administration of Mbarara Regional Referral Hospital for more information.
About the Author
Albert Ainomugisha is a student of Journalism and Mass Communication conducting internship in Public Relations and Communications at Mbarara Regional Referral Hospital.